Executive Recruiters
We are experts in leadership talent attraction and specialists in recruiting senior executives for your business - it's what we do.
Executive Recruiters – Our Team
Our search consultants know how to locate the high calibre executives our clients seek. We've spent years developing our network, studying the who's who in multiple markets and continue to remain close to changes across all sectors. We have built one of the strongest executive communities in the market. We host regular networking events, technical seminars, and peer-to-peer roundtables, as well as running specialist/dedicated groups on Linkedin and other business platforms. This allows us to get close to executives in our network, and really understand them as individuals, their technical abilities, their interpersonal skills, what makes them tick and the values they hold close.
Our market intel means our clients do not take unnecessary risks when making important hiring decisions. The information we provide allows our clients to know exactly what they are getting with our candidates; what drives them and what their abilities are. Our extensive market knowledge and recruitment expertise is why 98% of our exclusive placements are still in situ 12 months after they have started. A statistic we are extremely proud of.
We have developed a robust and efficient recruitment process to ensure that we connect the right executives with the right organisation. Our process begins with a thorough understanding of our clients' requirements, culture, and strategic goals. We collaborate closely with our clients to define the desired candidate profile, taking into account key competencies, experience, and leadership qualities. As a niche boutique search business, we treat every search assignment as a priority and place significant personal value on its successful completion.
If you're looking to complement your leadership team with one or more exceptionally gifted people, but you need help with the who, when, where and how, this is precisely where we come in.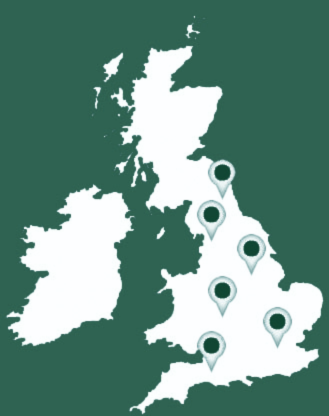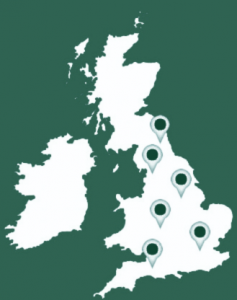 Our vast experience in executive search and as a market leading executive recruitment company means we possess the contacts, specialised knowledge, character, tactfulness, motivational ability, trustworthiness and other vital skills to deliver for our clients. We have a team of focussed, expert executive recruiters throughout the UK, from London to Edinburgh and Leeds to Bristol.
Proven amongst the leaders in the marketplace, Executive Recruitment's specialist departments work diligently and meticulously on behalf of a wide range of organisations to secure the country's top talent.
Contact one of our executive search consultants for a confidential discussion regarding how we can assist your organisation in achieving its executive personnel objectives.
LinkedIn Business: www.linkedin.com/company/executive-recruit
Twitter: www.twitter.com/Exec_Recruit